All You Need To Know About Tooling For Printing

Published date: 18 August 2022
What is Tooling for Custom Packaging?
Tooling printing is required to 'die cut' your corrugated packaging to its desired shape, and style. There are two types of tooling including flatbed cutting, and rotary which can vary depending on the design, print and run length required.

Flatbed Dies And Rotary Die Cutting Solutions
Flatbed dies are a type of die cutting which uses custom-designed steel rule dies fixed to a flatbed press to convert metal and non-metal material. A Rotary Die Cutting press is a tool that produces the imprint of the part but applied to a cylinder. The rotary die cutting cylinder is attached to an imprint tool and another drum set to a specific distance. The material to be cut is then passed between the 2 roller cylinders.
Flatbed Die Tools - Rotary Die Cutting Tools -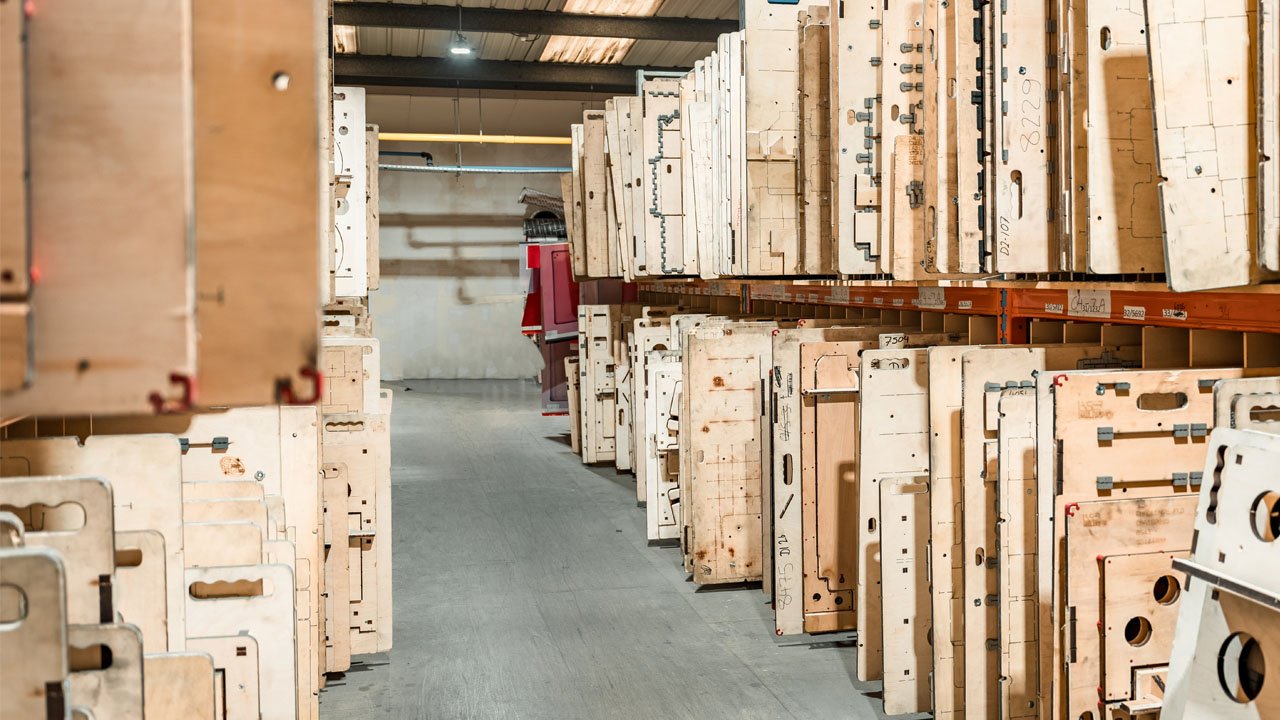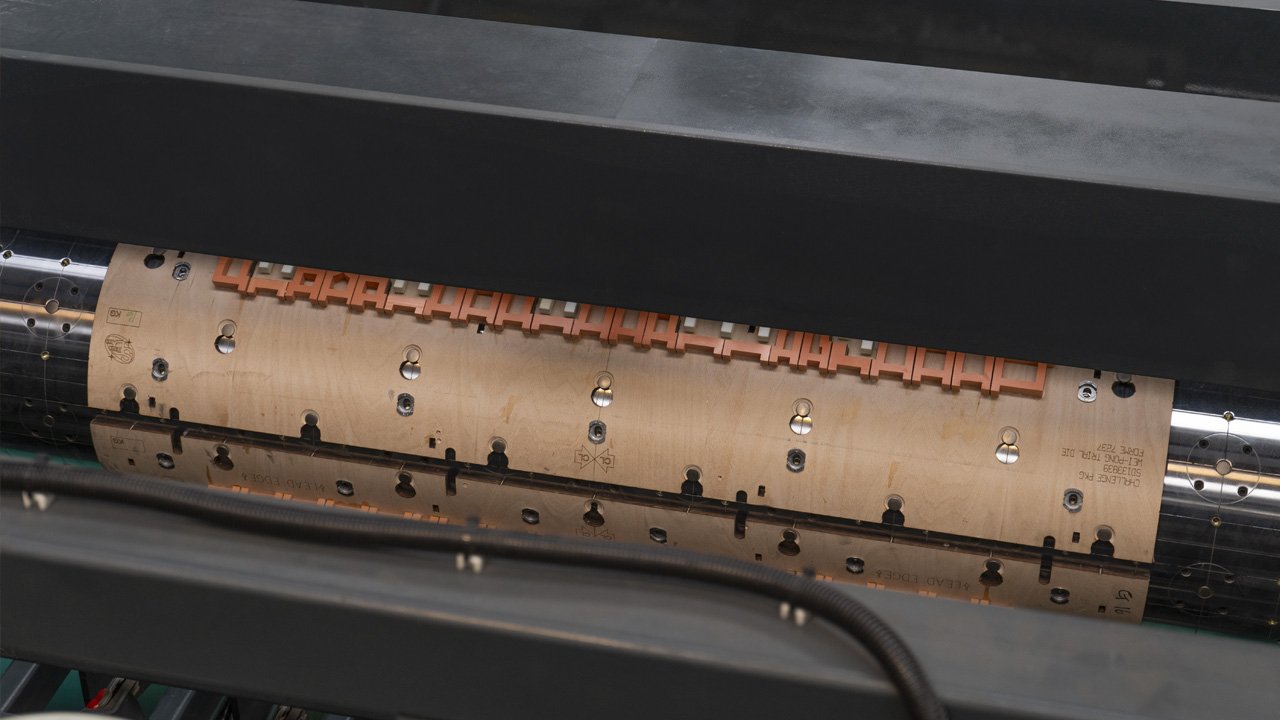 The tools are made from plywood with cuts and creasing rules inserted into the wood specifically engineered for your box shape, and design.
The Advantages of Flatbed 'Die Cut'
Flatbed die cutting tools are less expensive because steel rule dies are often less expensive than rotary dies. It can cut through much denser, thicker materials. Flatbed die cutters can get closely grouped or nest parts, so waste and scrap are reduced.
The Disadvantages of Flatbed 'Die Cut'

Flatbed die cutting operates at a slower rate of production and has a longer setup time. It cannot print onto your designs, perforate, or laminate.

The Advantages of Rotary 'Die Cut'
It's the most accurate die cutting option, which is why it's often favoured for production runs that require consistency and uniformity. Less waste: Rotary die cutting creates less waste than other procedures, which is both more economical for the company and more sustainable for the environment.

The Disadvantages of Rotary 'Die Cut'
The disadvantages of a rotary die cut is that they're expensive to purchase and maintain and require larger production runs to justify costs associated with set-up and tooling.

How much does tooling printing cost?
Tooling for printing comes at a one-off cost for you (for the first order) and is then stored on-site in our dedicated storage facility for up to 18months. If the tool has not been used within this time, we will notify you to arrange if the tool is to be stored for an extended period, returned to you, or discarded upon your request.
Storing of Flatbed and Rotary Tools
At Challenge packaging we keep tookling and print origination for 18 months. However tooling and print origination not used within an 18 month period is deemed redundant and may be destroyed without prior notice.
Are you looking to improve your packaging production?
Contact us via email at sales@challengepackaging.co.uk or call us on 01825 748 800 for more information.

Please note, depending on the usage of the tool, there may be an additional re-rule cost through the tool's life span as heavily used tools become blunt through excessive use.