Perfect for shipping and moving with strong durable corrugated board

Use as storage boxes, shipping boxes, or packaging boxes


100% recyclable environmentally-friendly corrugated packaging


Modified with handles for easy use when carrying


Supplied flat to minimize storage requirements
Click the Information Icon In the Info Column to view Product Images
Close
Bakery Tray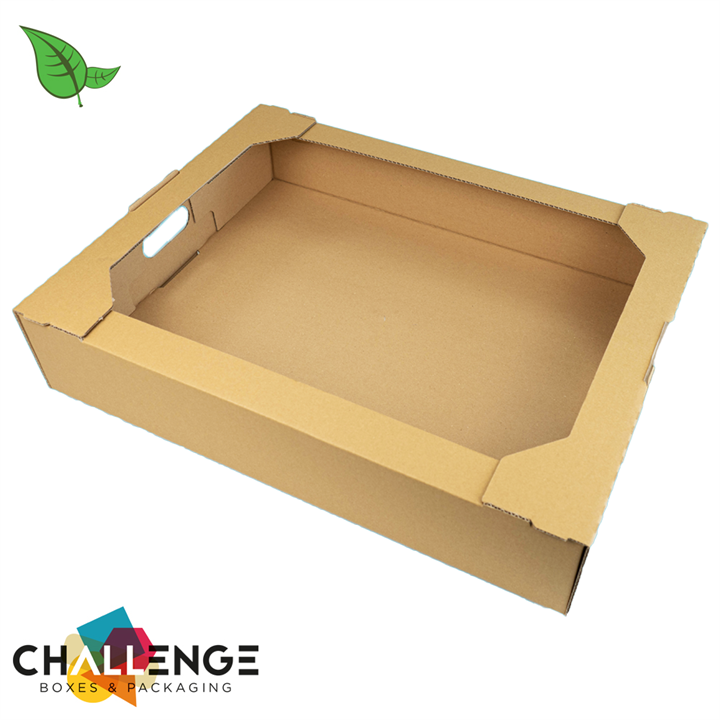 Bakery Tray – Corrugated Bakery Tray boxes are manufactured in house. Made from sustainably sourced materials and 100% recyclable, manufactured in-house using state of the art equipment, all our products offer a convenient open-box experience and are easy to discard when you're done.
Ordering is easy. We work with a team of designers to ensure that your boxes are reliable and sturdy with integrated handles, so whether you're delivering food goods or sending goods via courier , our cardboard boxes are made to deliver.

Technical Specification
No specifications available.
Reviews
There are currently no reviews, be the first to review.
There are no download types with downloads for this product.
No recently viewed products