Stronger and more durable than regular paper

Moisture and dust resistant

100% recyclable

Cost-effective
CLICK THE INFORMATION ICON IN THE INFO COLUMN TO VIEW PRODUCT IMAGES
Close
White News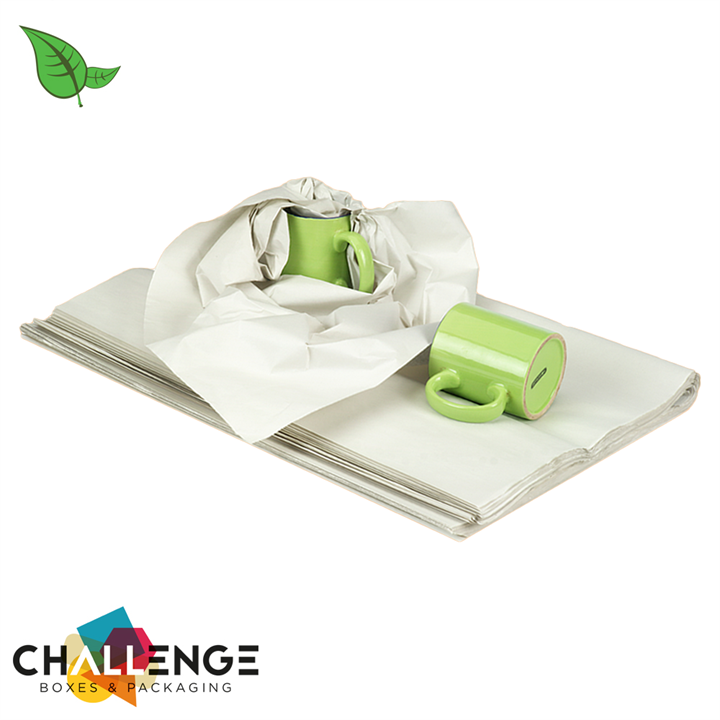 Ideal for removal businesses or companies that ship small, fragile items, white tissue paper is an ideal eco-friendly packaging solution for keeping items intact or used as voidfill during transit.
Challenge Packaging sells white paper sheets in bulk. This product is ideal for wrapping breakable goods as it prevents the pieces from knocking into each other when in a container or shattering and spreading in the event of a breakage.
When you order online, you'll receive approximately 650 sheets per pack, at 500m x 750mm, which can be stored flat and out of the way of your packaging area until you need them. Enjoy convenient and fast delivery of our white tissue paper and other removals and handling products..
Why choose Challenge Packaging:
Find your solution with over 200 standard-sized boxes

Enjoy next day delivery

Choose cardboard storage boxes with custom dimensions

A comprehensive range of board grades and flute type

We offer high-quality printing options to align with your brand
We have hundreds of cardboard box storage solutions so you can easily find what you need.
Technical Specification
No specifications available.
Reviews
There are currently no reviews, be the first to review.
There are no download types with downloads for this product.
No recently viewed products