Strong expander with block bottom

For clothing, shoes, accessories, cosmetics, consumer electronics, and prepacked goods

Equipped with 2 adhesive strips, suitable for return shipments

100% paper and thereby fully recyclable

Paper Mailing Bags can be printed - Please contact our sales team sales@challengepackaging.co.uk

* Out of stock items are available within 5 working days *
Click the Information Icon In the Info Column to view Product Images
Close
Buy: Gusseted Paper Mailing Bag
Close
Gusseted Paper Mailing Bag
Product Code
GUSSETED PAPER MAILING BAGS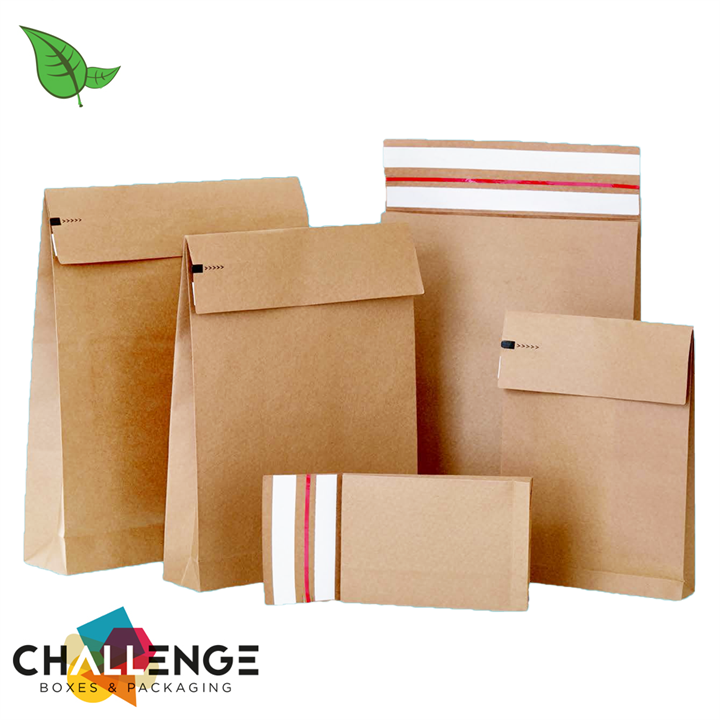 The Gusseted paper mailers are made from 100% strong kraft paper and thus fully recyclable. Equipped with 2 adhesive strips and a tear strip, this bag is. ideal for ecommerce businesses. Easy to pack and close, easy to open and reclose – in case of return shipments. Consumers will appreciate the ease of it.
As consignor, you are reducing packaging material, volume, weight, and freight. cost, compared to using oversized boxes. By using a recyclable paper bag, you will also reduce your environmental footprint.
The gusseted paper mailing bags are ideal for goods, which do not require a solid box, or which are prepacked, such as clothing, shoes, accessories, cosmetics, consumer. electronics and much more.
Visit the Gusseted Paper Mailing Bags Guide Today !

Technical Specification
No specifications available.
Reviews
There are currently no reviews, be the first to review.
There are no download types with downloads for this product.
No recently viewed products