Excellent for sending electronics like hard drives, the bubble bag prevents the generating of charge during handling, preserving the product's integrity

Protected by the air pockets on the packaging, the bags also provide two types of protection for your product

Effective protective packaging solution
CLICK THE INFORMATION ICON IN THE INFO COLUMN TO VIEW PRODUCT IMAGES
Close
Buy: Anti Static Self Seal Bubble Bags
Close
Anti Static Self Seal Bubble Bags
Product Code
ANTI-STATIC-SELF-SEAL-BUBBLE-BAGS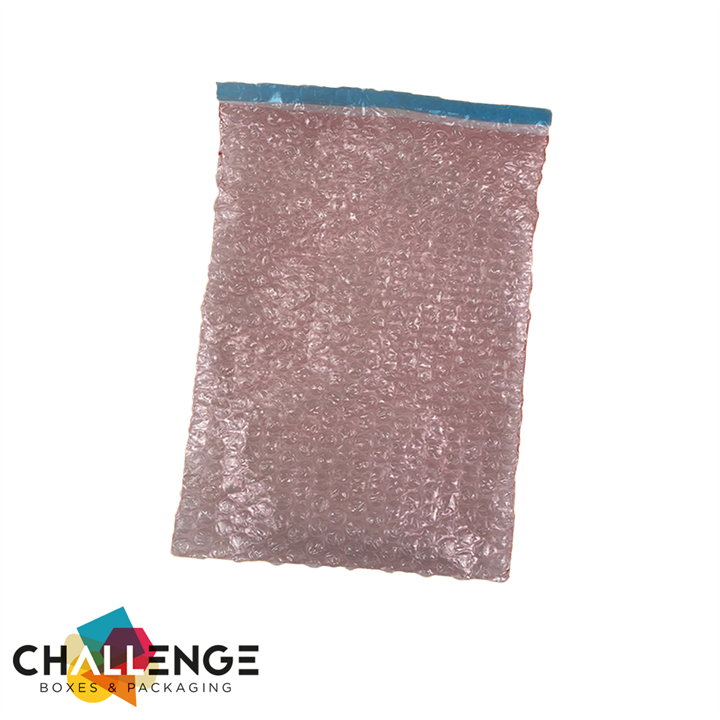 Anti-static self-seal bubble bags - excellent for sending electronics like hard drives, the bubble bag prevents the generating of charge during handling, preserving the product's integrity
Avoid having to deal with the costs of product damage during transit. Challenge Packaging offers bubble bags as an effective protective packaging solution, ideal for transporting breakables, sensitive goods, or electronic equipment. Our bubble wrap bags are made of polyethylene and are completely transparent. In addition to being protected by the air pockets on the packaging, the bags also provide two types of protection for your product.
Anti-static - Excellent for sending electronics like hard drives, the bubble bag prevents the generating of charge during handling, preserving the product's integrity.

Non-abrasive - thanks to the air pockets and polyethylene, the bag won't leave scratches on delicate surfaces.
Technical Specification
No specifications available.
Reviews
There are currently no reviews, be the first to review.
There are no download types with downloads for this product.
No recently viewed products