Protective diamond cut paper

100% environmentally friendly

Compact, easy to store
Click the Information Icon In the Info Column to view Product Images
Close
Buy: PaperFlex Wrap
Close
PaperFlex Wrap
Product Code
PaperFlex Wrap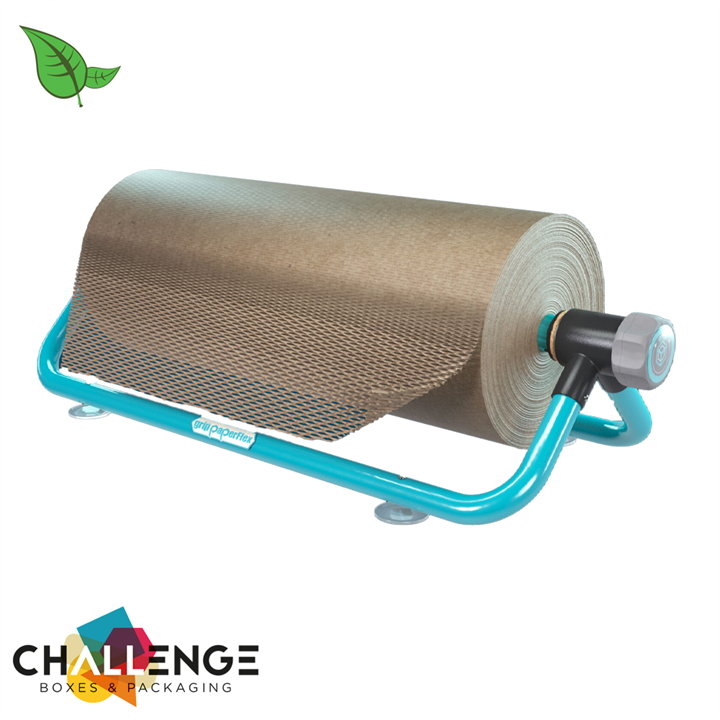 Operations globally are eliminating single-use plastics from their packaging but it's important the goods are still guaranteed to be protected. That's why we introduced PaperFlex, 100% eco-friendly protective wrap, without any compromise on quality. Otherwise known as the honeycomb wrap, this diamond cut paper creates a protective cushioning for your goods.
If you haven't already seen our Grip Stack version of this, make sure you take a look! Grip PaperFlex is your protective honeycomb solution to plastic bubble wrap. Fully compostable and eco-friendly, organisations globally are improving their carbon-footprint with our paper alternative solutions. If you're currently using plastic bubble wrap, this revolutionary paper wrap makes your journey towards a more sustainable future much easier, without any compromise on protection or quality.
Our desk mounted option was designed to adapt to any environment, including suction cup feet to ensure it's totally secured in your desired location. Neat and compact, secure your roll to the bench for quick and easy use. Set the perfect roll tension with the twist-lock mechanism on the end of the dispenser. This enables you to ensure the paper opens out to create the protective wrap, without any manual effort.
High quality diamond cut paper is designed to create a strong cushion effect for any type of product, including high-value and fragile goods. In addition to protecting your goods, this product creates an impressive wow factor image, complimenting your wrapped item.
Technical Specification
No specifications available.
Reviews
There are currently no reviews, be the first to review.
There are no download types with downloads for this product.
No recently viewed products