High adhesion

Breaking and tensile strength

Suitable for heavy packaging

CLICK THE INFORMATION ICON IN THE INFO COLUMN TO VIEW PRODUCT IMAGES
Est. Dispatch Date 07 December 2023
Close
Buy: Crossweave Paper Tape
Close
Crossweave Paper Tape
Product Code
CROSSWEAVE-PAPER-TAPE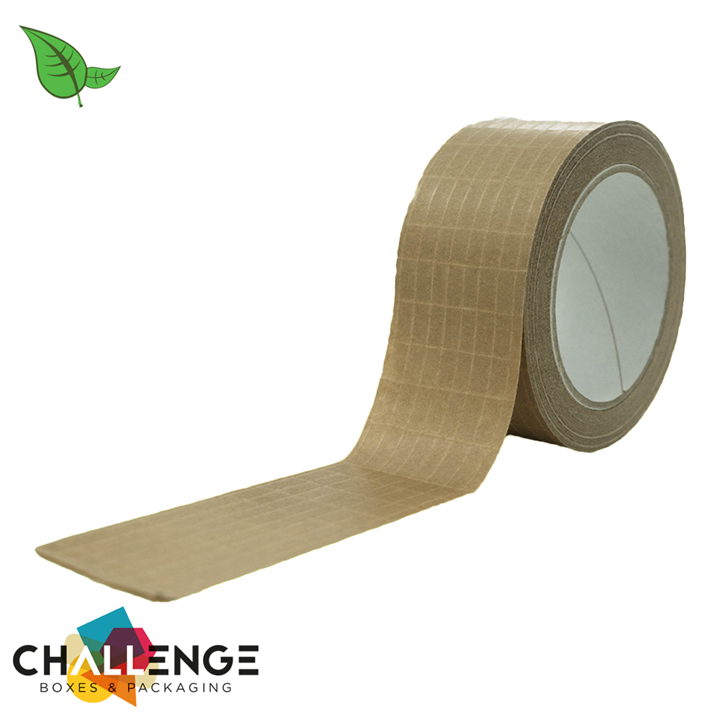 Crossweave Paper Tape - High adhesion, breaking and tensile strength, suitable for heavy packaging.
Crossweave paper tape is a versatile and robust adhesive tape that is designed to provide exceptional strength and durability for various packaging and sealing needs. Its unique composition combines a reinforced paper backing with a crossweave pattern of strong, synthetic fibers. This results in a tape that boasts outstanding tear resistance, making it ideal for securing heavy and bulky packages.
The crossweave pattern is a defining feature of this tape, as it significantly enhances its tensile strength and load-bearing capacity. The interwoven fibers create a lattice-like structure that reinforces the tape's overall integrity, allowing it to withstand the pressures of shipping, handling, and storage without the risk of tearing or breaking. Manufactured using high-quality materials, crossweave paper tape offers excellent adhesion to a variety of surfaces, including cardboard, corrugated boxes, and other packaging materials.
Its adhesive properties ensure that once applied, the tape remains securely in place, providing a reliable seal that protects the contents of packages from moisture, dust, and tampering. .
Technical Specification
No specifications available.
Reviews
There are currently no reviews, be the first to review.
There are no download types with downloads for this product.
No recently viewed products