100% recyclable and plastic free adhesive gummed paper tape

Adhesive tape requires water to activate

Strong packaging sealant, best used with a dispenser

Gummed paper tape rolls are 200m / 305m in length and 70mm in width
Click the Information Icon In the Info Column to view Product Images
Close
Buy: Gummed Paper Tape
Close
Gummed Paper Tape
Product Code
GUMMED-PAPER-TAPE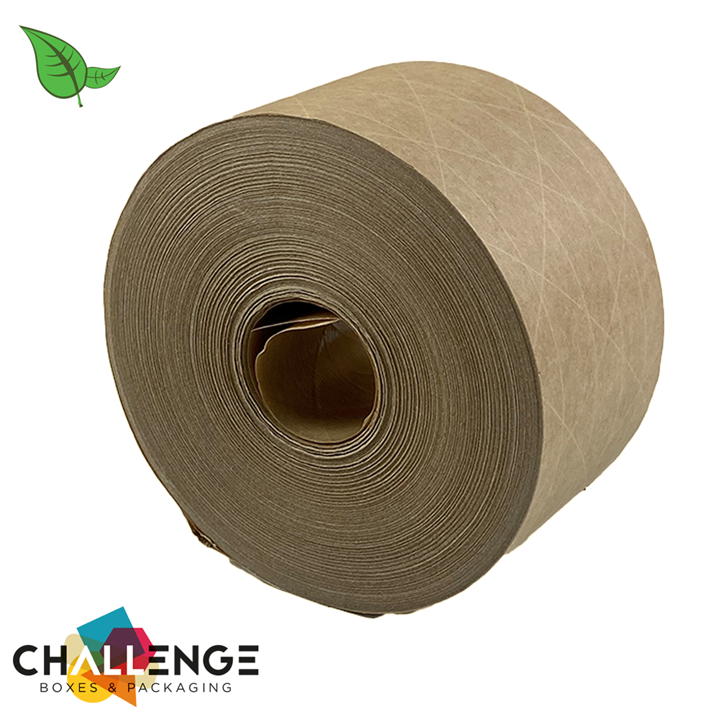 Gummed Paper Tape - Gummed paper tape features an adhesive layer at the back that requires water to activate. Strong packaging sealant. Best used with a dispenser.
100% recyclable and plastic-free adhesive gummed paper tape for sealing boxes, cartons and other packaging items securely. The sealing tape is easily activated by applying water. This tape features a very strong adhesive that is ideal for sending international packages due to it's ability to withstand changes in temperature and humidity.

Gummed paper tape rolls are 200m/305m in length and 70mm in width. Available in boxes of 12 or 16.

Technical Specification
No specifications available.
Reviews
There are currently no reviews, be the first to review.
There are no download types with downloads for this product.
No recently viewed products