Tape is evenly distributed, reducing waste

Easy to hold and handle, no training required

All-in-one item, no scissors necessary

Stock standard size items that can fit a variety of tapes
CLICK THE INFORMATION ICON IN THE INFO COLUMN TO VIEW PRODUCT IMAGES
Close
Buy: Tape Dispensers
Close
Tape Dispensers
Product Code
TAPE-DISPENSERS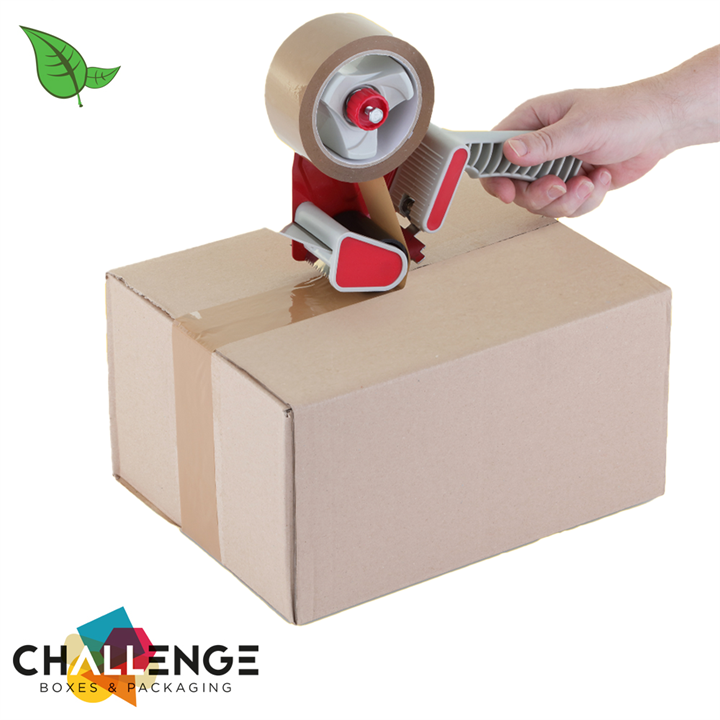 A tape dispenser is an effective way to package and seal items quickly while maintaining stock control and avoiding wastage. Challenge Packaging has a solution for you whether you're using paper, packing, or custom printed tape.
The pistol grip tape design is compatible with our range of tape options. This tool is comfortable to hold, allows for a smooth, crease-free application of the tape and has a built-in-blade.
Why choose Challenge Packaging:

Find your solution with over 200 standard-sized boxes

Enjoy next day delivery

Choose cardboard storage boxes with custom dimensions

A comprehensive range of board grades and flute type

We offer high-quality printing options to align with your brand
We have hundreds of cardboard box storage solutions so you can easily find what you need.
Technical Specification
No specifications available.
Reviews
There are currently no reviews, be the first to review.
There are no download types with downloads for this product.
No recently viewed products