Order online for fast delivery

Labelling area for added convenience

Supplied flat-packed for easy storage
Close
Buy: Archive Box & Lid
Close
Archive Box & Lid
Product Code
ARCHIVE-BOX-&-LID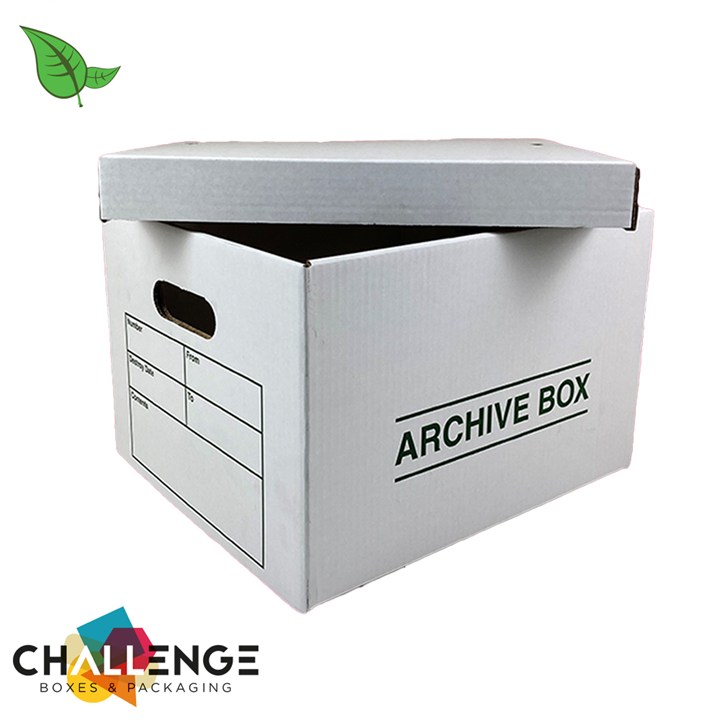 We supply archive boxes flat packed, with simple assembly instructions printed on the outer side. They are easy to assemble, and sturdy once built. Out of our standard range, we offer two styles of archival storage boxes: Archive Box And Lid - Archive box with separate lid. 1 Piece archive box - Achieve box with an integrated Lid for easy use.
Archive Boxes are the perfect solution for office and home use, archive storage to quickly and neatly store your papers and files that are no longer immediately needed. They can be labelled to identify what's inside, and their lids make it easy to be stack if needed.

Technical Specification
No specifications available.
Reviews
There are currently no reviews, be the first to review.
There are no download types with downloads for this product.
No recently viewed products