E-commerce boxes with a crash lock security base for speed and security

Peel and Seal adhesive strip for secure and speedy closure

Tear strip for easy opening

Tamper resistant lid and base, for sending via the post / courier networks

Second tape strip, making returns easy
Est. Dispatch Date 07 December 2023
Close
Buy: E-Commerce Boxes
Close
E-Commerce Boxes
Product Code
E-COMMERCE-BOXES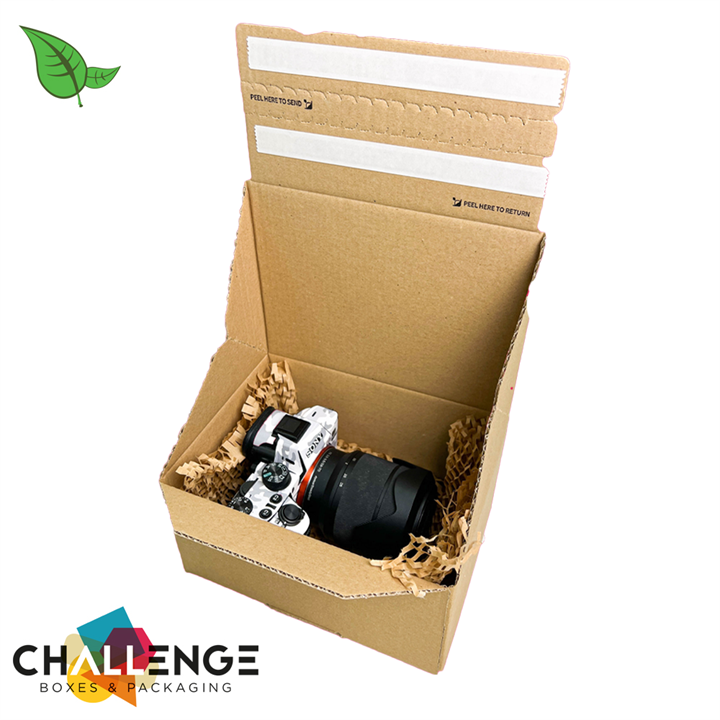 Our range of e-commerce boxes are sustainable and 100% recyclable – made of corrugated, durable, and versatile cardboard. Perfect for all your storage, postal, and business needs. Our reliable and robust design will securely deliver your goods via a majority of courier or postal networks.
Discover the convenience of a crash lock security base, peel, and seal adhesive strip; and tear strip for effortless opening, tamper-resistant lid and base. As well as a second tape strip for hassle-free returns—order now for a seamless packaging solution.
We work with a team of designers to ensure that your boxes are reliable and sturdy, so whether you're sending goods via courier or postal network, our cardboard boxes are made to deliver. Corrugated board is one of the most popular materials for packaging boxes. It's sturdy yet easy to cut, bend, fold, or drill.

Technical Specification
No specifications available.
Reviews
There are currently no reviews, be the first to review.
There are no download types with downloads for this product.
No recently viewed products