Made from durable polythene bags

Resealable / Reusable

Can fit into a variety of standard boxes or postal packaging strong

Available with a white strip for labelling
Click the Information Icon In the Info Column to view Product Images
Close
Buy: Write On Grip Seal Bags
Close
Write On Grip Seal Bags
Product Code
WRITE-ON-GRIP-SEAL-BAGS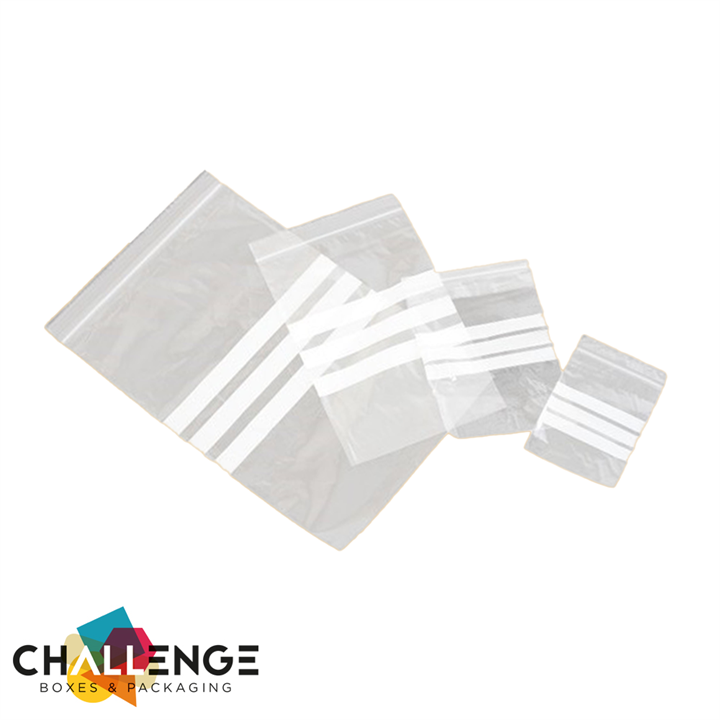 Write on grip seal bags are ideal for storing, organising and labelling small items such as jewellery, batteries or stationary. These grip seal bags protect items from dirt, dust and the elements while offering a reusable, economical and convenient solution for labelling and packaging smaller items. Write on grip seal bags are resealable polythene bags with white panels for easy and efficient labelling. Available in packs of 1,000, these bags are available in sizes ranging from 56x56 mm to 500x375 mm. Select your sizes and units above.
Why choose Challenge Packaging:
Find your solution with over 200 standard-sized boxes

Enjoy next day delivery

Choose cardboard storage boxes with custom dimensions

A comprehensive range of board grades and flute type

We offer high-quality printing options to align with your brand
We have hundreds of cardboard box storage solutions so you can easily find what you need.
Technical Specification
No specifications available.
Reviews
There are currently no reviews, be the first to review.
There are no download types with downloads for this product.
No recently viewed products