For high clarity and protection against dirt and moisture

High-clarity, mediumweight polythene bags for small goods

Non-toxic polythene can be used as food packaging as well as clothing and gifts

Suitable for use with heat sealing for a secure, professional finish
Click the Information Icon In the Info Column to view Product Images
Close
Buy: Medium Grade Clear Bags
Close
Medium Grade Clear Bags
Product Code
MEDIUM-GRADE-CLEAR-BAGS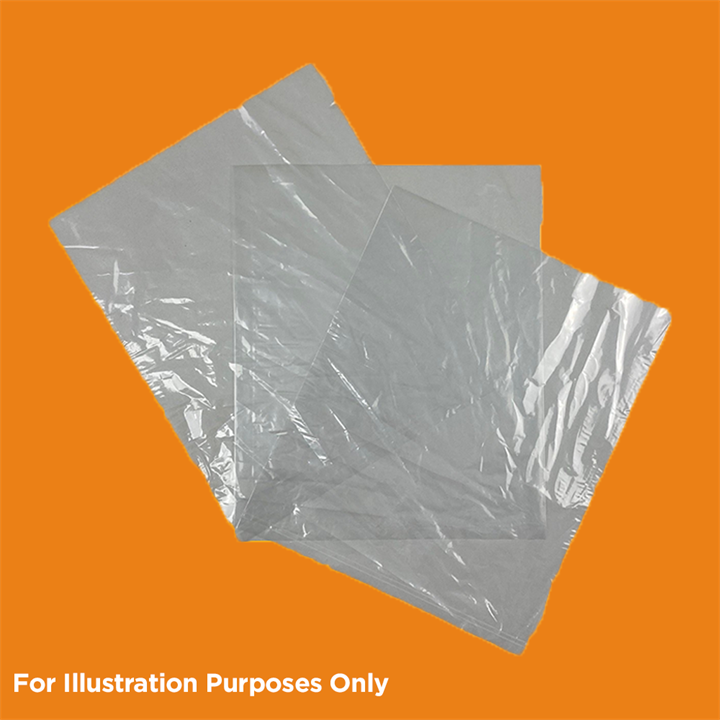 Discover our range of high-quality medium-duty polythene bags, available in 200 and 250 gauge. Choose from packs of 100, 200, or 1000 bags in various sizes, ranging from 150 x 102 to 900 x 600 mm. Perfect for packaging cables, pet food, and electronics, these bags ensure clarity and protection against dirt and moisture.
Our non-toxic polythene is also versatile for food packaging, clothing, and gifts. Use them with a heat sealer for a professional finish and added security.
Find your solution with over 200 standard-sized boxes

Enjoy next day delivery

Choose cardboard storage boxes with custom dimensions

A comprehensive range of board grades and flute type

We offer high-quality printing options to align with your brand
We have hundreds of cardboard box storage solutions so you can easily find what you need.
Technical Specification
No specifications available.
Reviews
There are currently no reviews, be the first to review.
There are no download types with downloads for this product.
No recently viewed products