Made from recyclable materials
Immediate shipping for orders of standard-sized goods strong
Strong, self-adhesive strip on the back of each product
Water-resistant
CLICK THE INFORMATION ICON IN THE INFO COLUMN TO VIEW PRODUCT IMAGES
Close
Buy: Document Wallets
Close
Document Wallets
Product Code
DOCUMENT-WALLETS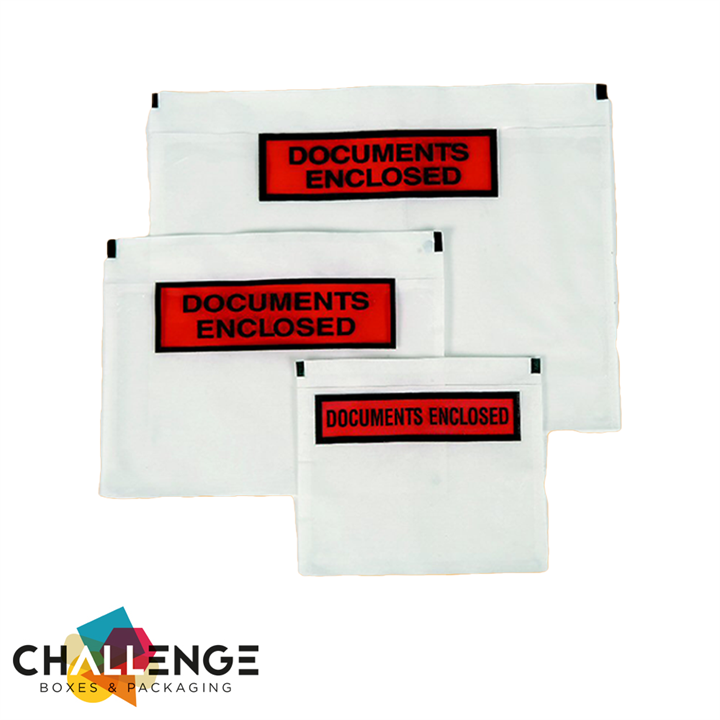 Challenge Packaging's self-adhesive document wallets are the ideal solution for businesses that have drivers on the go who need quick access to delivery notes, packing lists and invoices. These products protect important documents in a water-resistant sleeve for display, or easy reference while on the move.
Available in clear or printed with 'Documents Enclosed' in red on the exterior, they're suitable to be affixed onto cardboard packages, polythene mailing bags and even frozen/cold store items, thanks to their durable construction.
Technical Specification
No specifications available.
Reviews
There are currently no reviews, be the first to review.
There are no download types with downloads for this product.
No recently viewed products