Supplied flat and easy to store

Do NOT overfill to stay within large letter restrictions

Fully printable stock range

Royal Mail compliant cardboard postal boxes

Secure postal solution

100% recyclable environmentally-friendly packaging
Click the Information Icon In the Info Column to view Product Images
Close
Buy: Letter Box Boxes
Close
Letter Box Boxes
Product Code
LETTER-BOX-BOXES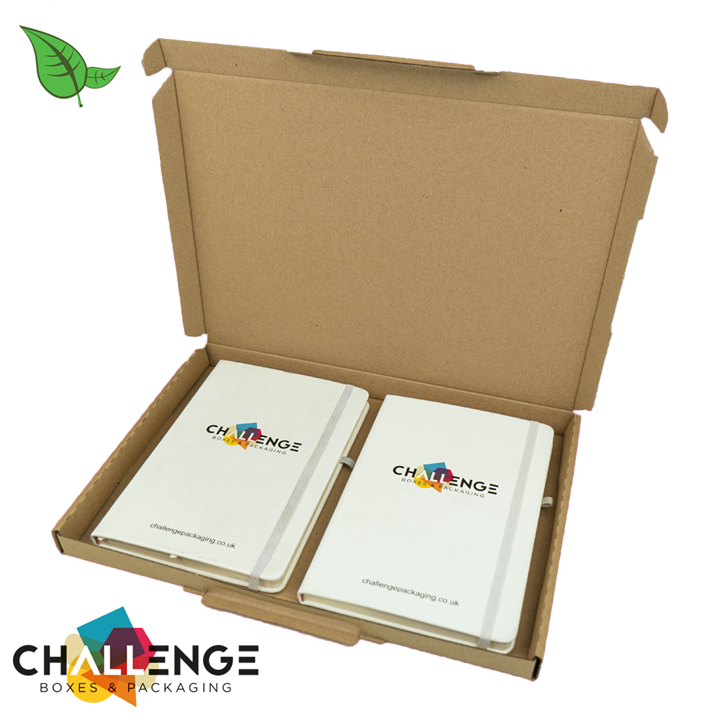 What are letterbox boxes?
Designed to make transporting your items safely through the post to their destination even easier, letterbox boxes do exactly what they suggest - they fit through letterboxes! Available in a variety of sizes, letter box boxes keep your goods safe and secure with the addition of a lock whilst in transit. Peace of mind for you, and the recipient.
What's the difference between a letterbox box and a postal box?
Postal boxes are a more standard parcel shape, whereas letterbox boxes are designed to fit through the doors of recipients - no waiting in required! Not only this, but with optional locks available on letterbox boxes, you get extra peace of mind when it comes to security during transit.
How to choose the right letterbox box
What size letterbox boxes do you need?
First, determine what size letterbox you need - we have several options available, including custom sizing, so that you can get the perfect letterbox box to fit your goods.
What are you using letterbox boxes for?
We specialise in ecommerce letterbox boxes, ideal for businesses that sell their goods online, and want a safe and secure way of dispatching them to their new homes. Our postal letterbox boxes also act perfectly as subscription gift boxes.
What fits inside our postal letter box boxes?
Our large cardboard letter box boxes suit a variety of items due to the range of sizes available. However, naturally they are most applicable to smaller items that can be packed relatively flat, so that they can fit through letter boxes as intended.
Why choose Challenge Packaging?
With a commitment to operating in an environmentally friendly way as well as possessing years of experience in offering quality packaging, Challenge Packaging is a first choice supplier of packaging items. This includes our large cardboard letterbox boxes, as well as postal boxes, tape, large and small cardboard boxes, bubble wrap, and so much more. A range of sizing options as well as speedy delivery makes it so easy to choose and receive your packaging, so you can send your goods off with peace of mind every time.
Frequently Asked Questions
Are the letter box boxes Royal Mail compliant?
Our letterbox boxes are perfect for sending items through postal and carrier networks like Royal Mail - in fact, we stock sizes that are PIP compliant to make for easier sending.
What are the letter box boxes made of?
Our eco-conscious letterbox postal boxes are crafted from 75% recycled materials.
Are the letter box boxes recyclable?
Yes! We're proud to say that our letter box boxes are 100% recyclable.
What colours do the letter box boxes come in?
Choose from either white or brown when you select your letter box boxes.
How many letter box boxes come in a pack?
1 pack of letter box boxes contains 50 boxes. They're available to order by the pallet too!<
Is next day delivery available?
In many cases, yes - providing we receive your order before 3pm on a weekday, you can expect your boxes to be put on our 1-2 day delivery turnaround.
Technical Specification
No specifications available.
Reviews
Great customer service and fast delivery.
Super Fast Delivery, perfect time for my product launch. Thank you !
There are no download types with downloads for this product.
No recently viewed products