100% recyclable and biodegradable

Easy to tear for quicker application

Highly adhesive

All tapes have a core diameter of 76mm

All paper tape's roll length are 50m long
CLICK THE INFORMATION ICON IN THE INFO COLUMN TO VIEW PRODUCT IMAGES
Est. Dispatch Date 07 December 2023
Est. Dispatch Date 12 December 2023
Close
Buy: Adhesive Paper Tape
Close
Adhesive Paper Tape
Product Code
ADHESIVE-PAPER-TAPE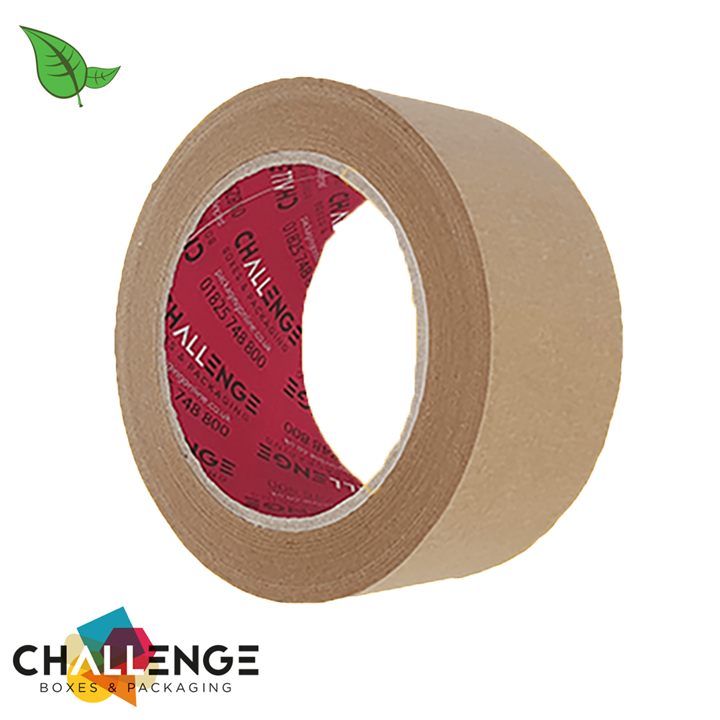 Made from 100% recyclable materials, our paper tape is an eco-friendly solution to sealing goods for transit. The adhesive on the paper tape is highly effective, especially when applied to corrugated cardboard boxes. Challenge Packaging paper tape is made of strong, brown paper that is not chlorinated or bleached.
These products are best used in conjunction with dispensers which are also readily available to be purchased online. These products are available in two dimensions.
Support the planet by switching to sustainable packaging today !

Technical Specification
No specifications available.
Reviews
There are currently no reviews, be the first to review.
There are no download types with downloads for this product.
No recently viewed products