All Tapes are 48mm in width and 66m in length
P.E.T Tape is made from 85% recycled plastics
P.E.T Tape has a high mechanical tear resistance
Pick your colour - Clear or Brown Place your order
CLICK THE INFORMATION ICON IN THE INFO COLUMN TO VIEW PRODUCT IMAGES
Est. Dispatch Date 07 December 2023
Est. Dispatch Date 07 December 2023
Close
Buy: 48mm Packing Tapes
Close
48mm Packing Tapes
Product Code
48MM-PACKING-TAPES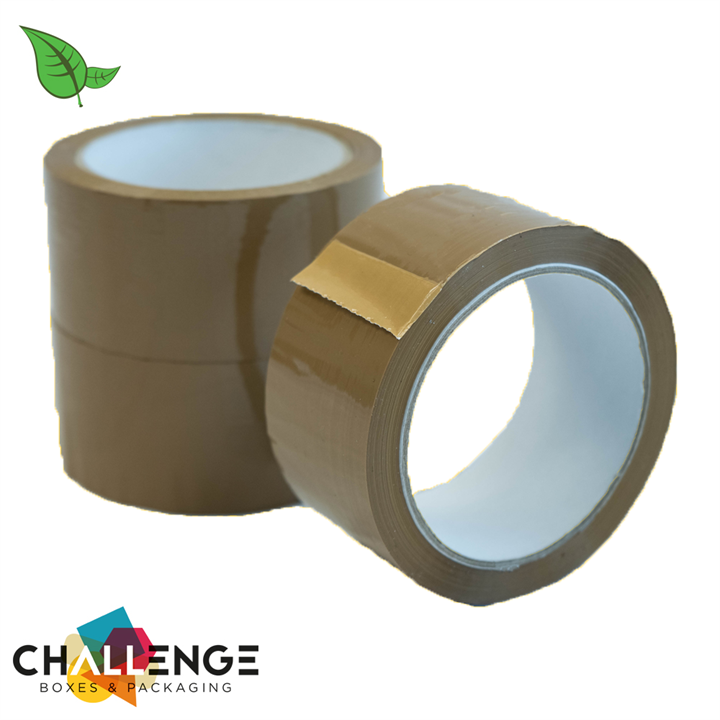 Introducing our 48MM packaging tape, your solution to hassle-free packing. Our low noise 48mm tapes are available in clear or brown, each with a 3" core. All tapes measure 48mm in width and 66m in length.
Opt for our eco-friendly P.E.T. Tape today, crafted from 85% recycled plastics and tear resistant.
Technical Specification
No specifications available.
Reviews
There are currently no reviews, be the first to review.
There are no download types with downloads for this product.
No recently viewed products