Designed to be used for safely transporting bottles
Supplied flat-packed for easy storing
Enables a fast and effective packing process

Designed to fit standard 750ml Wine Bottles
ASCW090612 - 6 Bottle Box (1 x Divider required)
ASCW131012 - 12 Bottle Box (2 x Dividers required and 1 pad
Close
Buy: Bottle Transit Systems
Close
Bottle Transit Systems
Product Code
BOTTLE-TRANSIT-SYSTEMS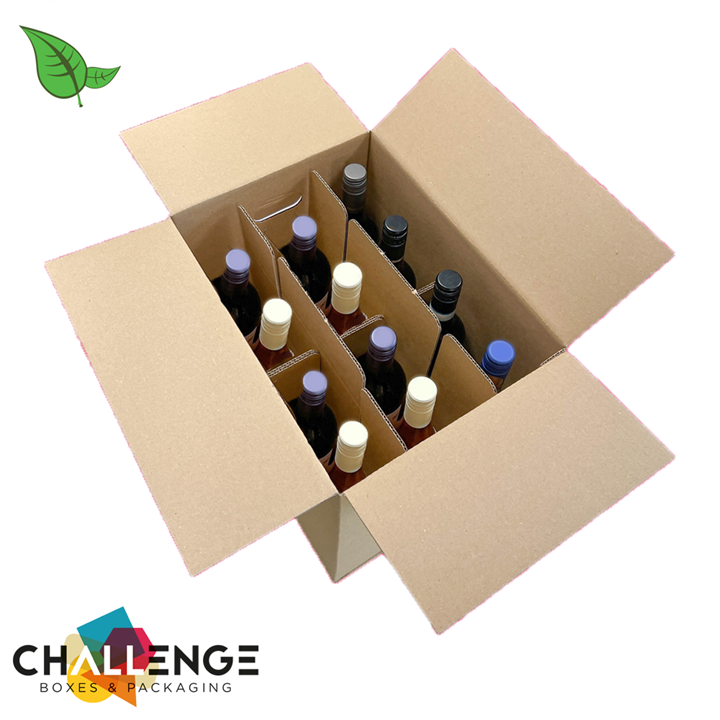 Our bottle boxes are strong, durable products to ensure goods are safe during transit or storage. Our packaging is designed to be high impact, environmentally sustainable and efficient, appealing to everyone from breweries and wine farms to bespoke drinks producers.
We specialise in design & manufacture of corrugated cardboard wine bottle boxes. Available in various sizes & ideal for storage & shipping. Easy to assemble bottle box, the dividers can be slotted together quickly and easily, or use our 6 bottle or 12 bottle box with built in divider.
These cardboard bottle boxes are suitable for standard wine or spirit sized bottles. When bottles or spirits are placed in the bottle boxes the separators will prevent the bottles from smashing against each other.
Corrugated board is one of the most popular materials for packaging boxes. It's sturdy yet easy to cut, bend, fold, or drill. Corrugated boards come in a range of strengths, thicknesses, materials, and performance capacities and serve different purposes depending on what you buy. Visit our Cardboard Grade Guide today !

Technical Specification
No specifications available.
Reviews
There are currently no reviews, be the first to review.
There are no download types with downloads for this product.
No recently viewed products