Provides efficient cushioning

Can be used as void fill or to wrap products

Lightweight to reduce shipping costs

Made from recycled materials
CLICK THE INFORMATION ICON IN THE INFO COLUMN TO VIEW PRODUCT IMAGES
Est. Dispatch Date 19 December 2023
Close
Buy: Corrugated Rolls
Close
Corrugated Rolls
Product Code
CORRUGATED-ROLLS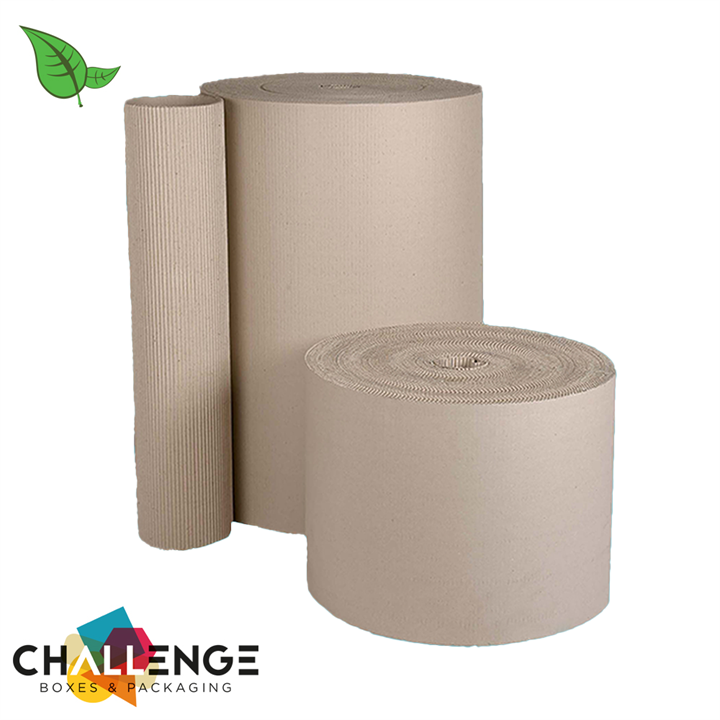 Corrugated paper rolls are an efficient and cost-effective solution to avoid product damage or movement when packaging and sending goods. As a competitively priced lightweight cushioning wrap, made entirely from recycled materials, this eco-friendly Corrugated Cardboard Roll is as kind to the environment as it is to your budget.
Distributed in rolls, you can simply cut your corrugated paper to any size you want to keep your products protected during transit. This is especially ideal for unusually shaped goods. Robust but flexible, our corrugated paper rolls are also lightweight, meaning you pay less on shipping costs by weight.

Technical Specification
No specifications available.
Reviews
There are currently no reviews, be the first to review.
There are no download types with downloads for this product.
No recently viewed products