Climate Resistance

Carbon Footprint Reduction - Due to reduced waste

High Strength and Puncture Resistance

Guaranteed load stability

Don't forget ASPDIPWGS the Grip Pallet Wrap Dispenser
Click the Information Icon In the Info Column to view Product Images
Close
Pallet Wrap
Product Code
GRIP-PALLET-WRAP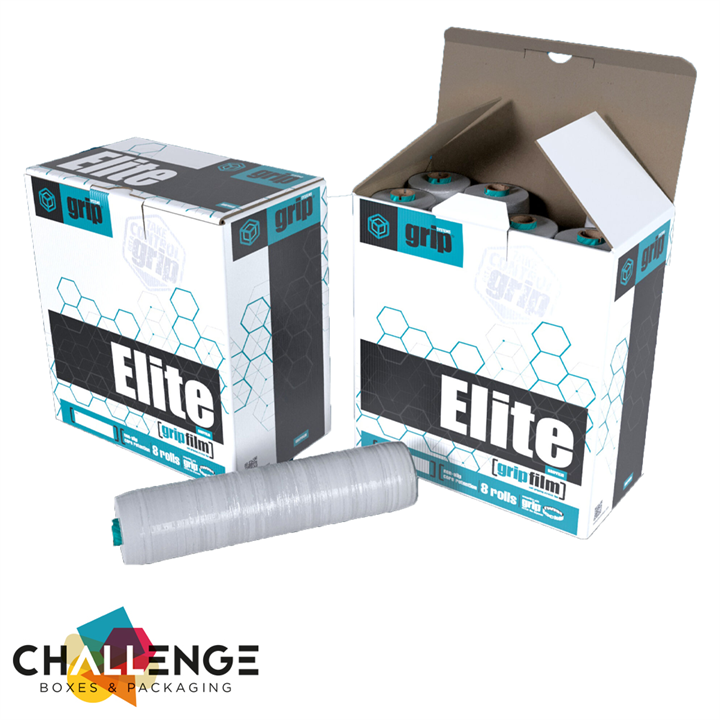 High-yield, lightweight, sustainable solutions. Converting standard stretch material via a secondary process, film is pre-stretched to its maximum elasticity, converting a high yield film to a reduced-thickness performance solution with improved efficiencies and environmental savings.
GRIP Wrap is used globally to reduce clients' carbon footprints, with a reduced consumption of up to 50% material due to increased yield per roll. The reduced thickness equates to much less plastic needed per wrap, resulting in not only cost savings but huge waste savings. Increase your holding force and pallet stability with GRIP Wrap.
The wrap memory creates higher hold force ensuring load stability and increased security. The oscillated edges of the wrap increase the strength of the wrap and prevent breakage and damage to dropped rolls. Pre-stretched films perform extremely well in all climates. Grip Film is safe to use in ambient, chilled and cold store environments. The opaque white film effectively reflects the sun, protecting goods from harsh sun rays and heat damage.
Click Here to view our pallet wrap guide and decide what pallet wrap is right for you !
Technical Specification
No specifications available.
Reviews
There are currently no reviews, be the first to review.
There are no download types with downloads for this product.
No recently viewed products