Secures items effectively by clinging onto itself instead of the package

All purpose stretch wrap that secures and stabilises items for transit or storage, providing protection from moisture or dust

Does not damage items

High tear resistance
CLICK THE INFORMATION ICON IN THE INFO COLUMN TO VIEW PRODUCT IMAGES
Close
Buy: Pallet Wrap High Performance
Close
Pallet Wrap High Performance
Product Code
PALLET-WRAP-HIGH-PERFORMANCE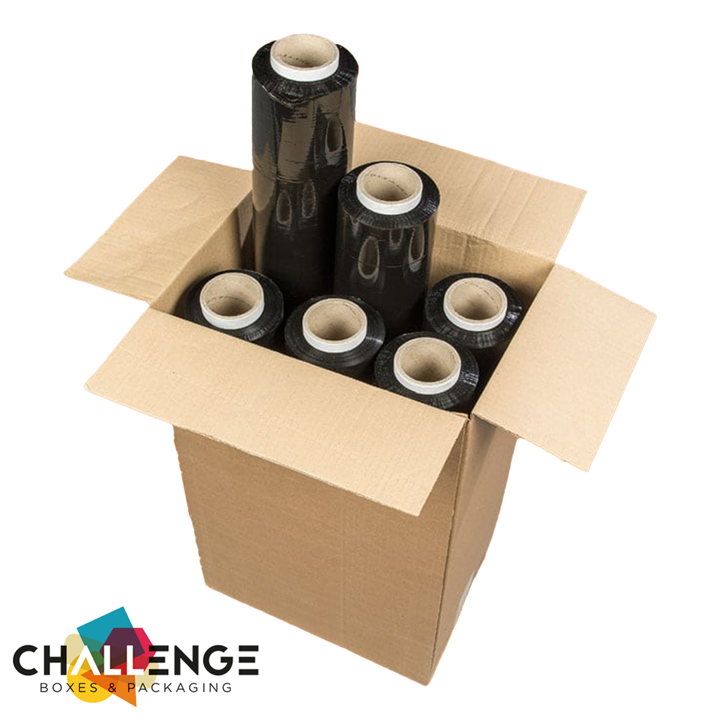 Pallet wrap, also commonly known as stretch film or stretch wrap, is a versatile and indispensable packaging material used to secure and protect goods during storage, transportation, and shipping. It is a thin, flexible plastic film that is designed to stretch and cling tightly to items, particularly those placed on pallets, creating a secure and stable unitized load.
The primary purpose of pallet wrap is to prevent damage, tampering, and shifting of items while they are in transit. It achieves this by effectively bundling together multiple products or boxes into a single, cohesive unit, making it easier to handle, stack, and transport. The film's unique stretching and self-adhering properties enable it to conform to the shape of the items and hold them tightly in place without the need for adhesives or additional fasteners.
Pallet wrap is available in various thicknesses, strengths, and colors to accommodate different types of loads and packaging requirements. Thicker films are often used for heavier loads, while lighter loads may require thinner films. The choice of film also depends on the nature of the products being packaged, the mode of transportation, and the desired level of protection.
How to wrap pallet correctly ?
Knowing how to wrap a pallet correctly can help produce a significant risk to your items during transit or storage. To wrap a pallet, there are two different ways to do so.
Method 1: Pallet Wrapping Machine
A machine to wrap your pallet can help speed up time and ensure your items are perfectly packed.
Method 2: Pallet Wrap by Hand
Meanwhile, pallet wrapping is a much more manual process but is better suited to smaller items and operations.
Discover our range of pallet wrap dispensers, machine rolls and mini hand rolls, all specifically designed to make packing easier.
What is pallet wrap made of?
Pallet wrap is made of polyethene, which is a thin, stretchable type of plastic film. As the film stretches and wraps around a pallet, tension builds up, extending the film three times over. Pallet wrap is 100% recyclable.
How to stretch wrap a pallet?
There are several methods to stretch pallet wrap, whether you do it electronically or by hand. Whether you're looking for a good-quality wrap to store or transport your items – our pallet stretch wrap dispensers are an efficient and fast-moving tool that allows quick turnaround time without the risk of repetitive strain injury (RSI).
Discover Challenge Packaging different types of pallet wrap dispensers:
ASDIPW38 - Two-piece plastic hand grips for easy and lightweight dispensing of pallet wrap
ASPDIPW – Two-piece with hand grips for manual stretch film wrapping
ASDIPW38H - Dispenser for mini pallet wrap rolls. .
Technical Specification
No specifications available.
Reviews
There are currently no reviews, be the first to review.
There are no download types with downloads for this product.
No recently viewed products