Polypropylene is suitable for light to medium duty palletising, closing cartons and bundling of products

Breaking strains ranging from 145kg to 300kg

Extra layer of security during transit, can be served as temper evidence for customers

We also offer automatic and semi-automatic strapping tools
Click the Information Icon In the Info Column to view Product Images
Close
Buy: Hand Poly Strapping
Close
Hand Poly Strapping
Product Code
HAND-POLY-STRAPPING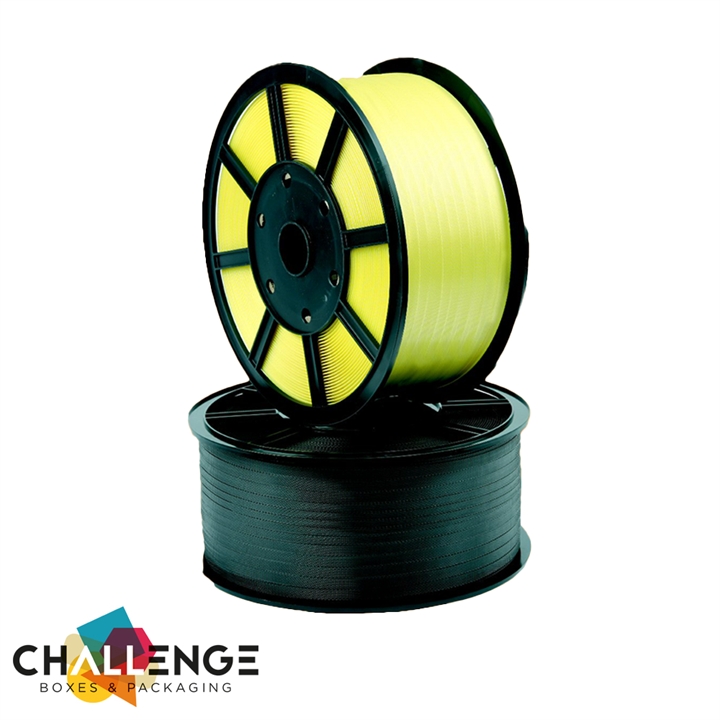 Polypropylene strapping is suitable for light- to medium-duty palletising, closing cartons and bundling of products. These products add an extra layer of security while goods are in transit, and can also serve as tamper evidence for customers, should packages arrive unstrapped.
Challenge Packaging also offers automatic and semi-automatic strapping tools for businesses that need to strap products faster. In addition, we offer three hand poly strapping products in different sizes with varying breaking strains, in black, blue or yellow.
Technical Specification
No specifications available.
Reviews
There are currently no reviews, be the first to review.
There are no download types with downloads for this product.
No recently viewed products