Experts Reveal: The Companies With The Best and Worst UK Returns Policies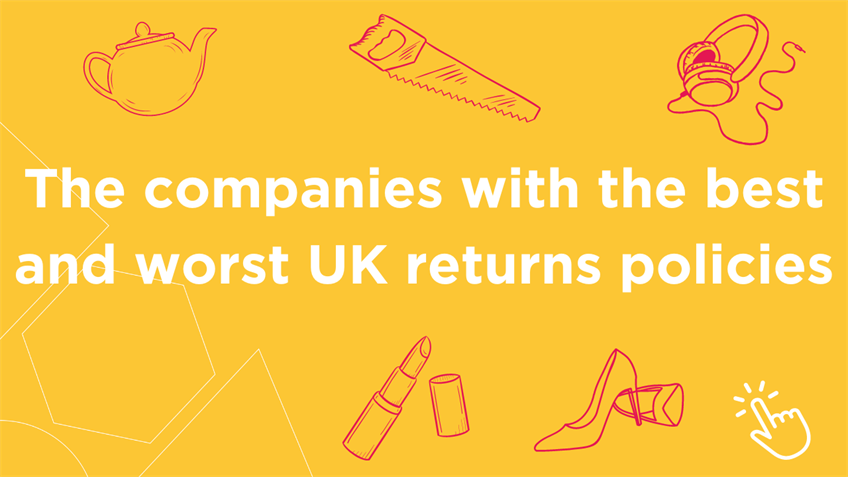 Published date: 10 January 2023
With billions of pounds spent on gifts across the festive season, there'll inevitably be items that are returned for an exchange, credit or refund. It's estimated that around 35% of people return a Christmas gift, a number that increases every year.
So which brands make it easiest to return those unwanted Christmas gifts? Parcel, eCommerce and logistics experts Challenge Packaging have analysed the top retailers in fashion, beauty, electronics and technology, DIY and homewares to find out which retailers have the best and worst UK returns policies.
Fashion
When it comes to returning clothes that don't fit, aren't really your style, or you already have, fashion retailer New Look has one of the most generous and straightforward returns processes out there. With a 28-day returns window, easy-to-find returns policy and dedicated customer support, it's no wonder they're rated 4.3 out of 5 on average in their returns reviews.
New Look is closely followed by fast-fashion retailers Boohoo and PLT, however, Boohoo doesn't have dedicated returns support specialists on hand.
Next and In The Style come bottom of the list, with half the time to return your items as those at the top of the list, with just 14 days and a cost to the customer to return items. Next also falls short on having dedicated social media channels for returns.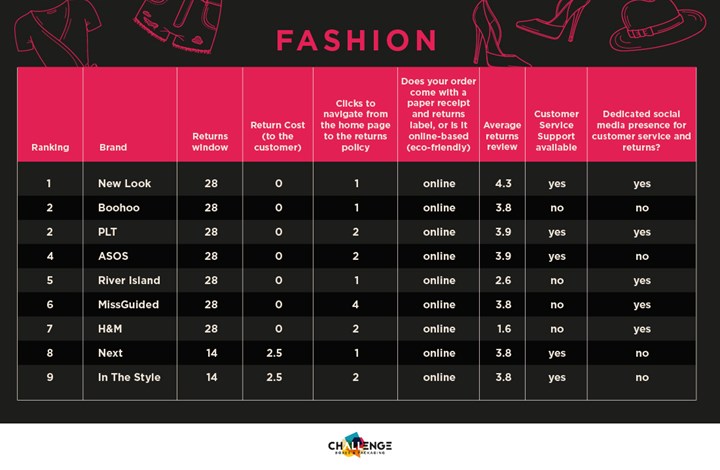 Beauty
If you need to return unwanted cosmetics, skincare or beauty tools, then LookFantastic comes at the top of the list. With 30 days to return your items, zero cost to return your items and an online returns portal, it couldn't be easier to send back anything you don't need in your collection. Their returns policy is also seriously straightforward to find, and they have customer service reps available online and on their social channels.
MAC and Morphe take the next best spots, with MAC offering a massive 90 days return period. BeautyBay also has a long returns period, at 60 days, though their returns policy is tucked away on their website.
Traditional beauty retailers Boots and Superdrug were rated as having the worst returns policies. They were also some of the least eco-friendly returns options due to needing paperwork to take items back into the store or return online.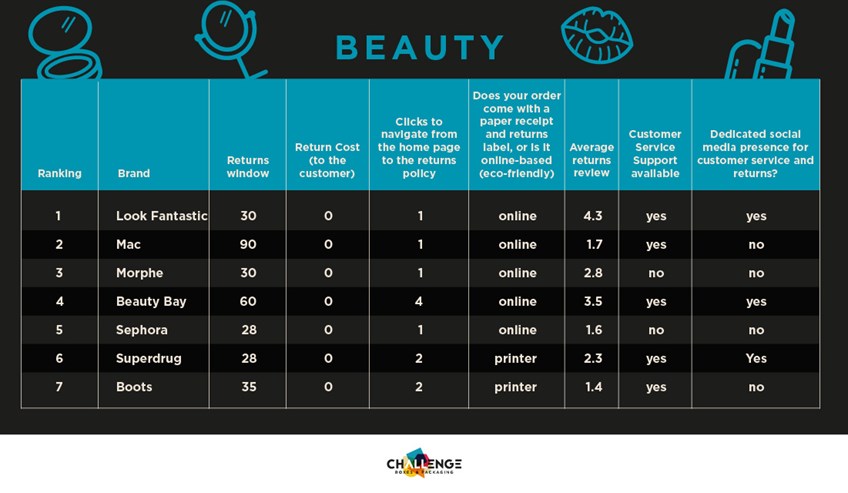 Homewares
If homewares were high on your Christmas list, but you didn't quite get what you wanted, then hopefully, it came from Habitat. They have a 30-day return policy, great return reviews, and their returns policy is easy to find. Swedish homeware retailer Ikea is in second place with a massive 365-day returns policy and customer support, but their return reviews are lower than Habitat.
The analysis found that Dunelm came bottom of the charts for homewares, with one of the shortest returns periods, poor reviews and no dedicated customer service point for returns.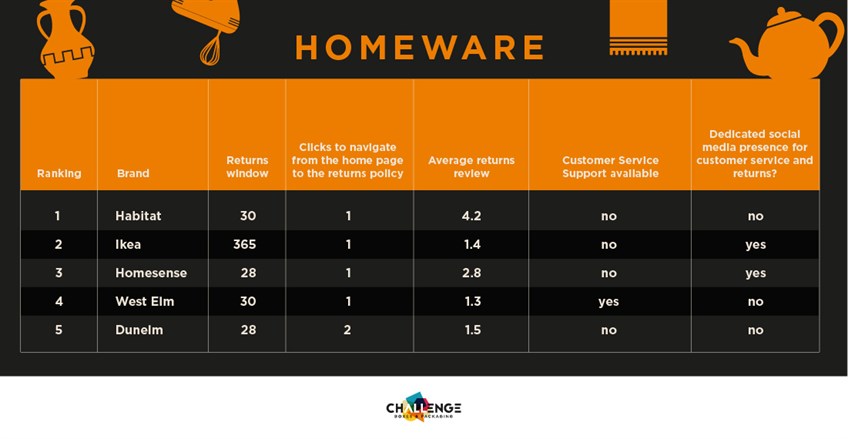 Electronics & Technology
For electronics and tech, Game topped the charts for the best return policy. There's 28 days to return your item, dedicated support teams and good reviews. Plus, their returns policy is just a couple of clicks away. AO and Lenovo also scored highly when buying games, gadgets and electronics.
Buying direct from retailers like Samsung and Apple potentially has the worst returns experience. Both have the shortest returns periods of the retailers analysed, no obvious live customer service chat offered and a poor experience.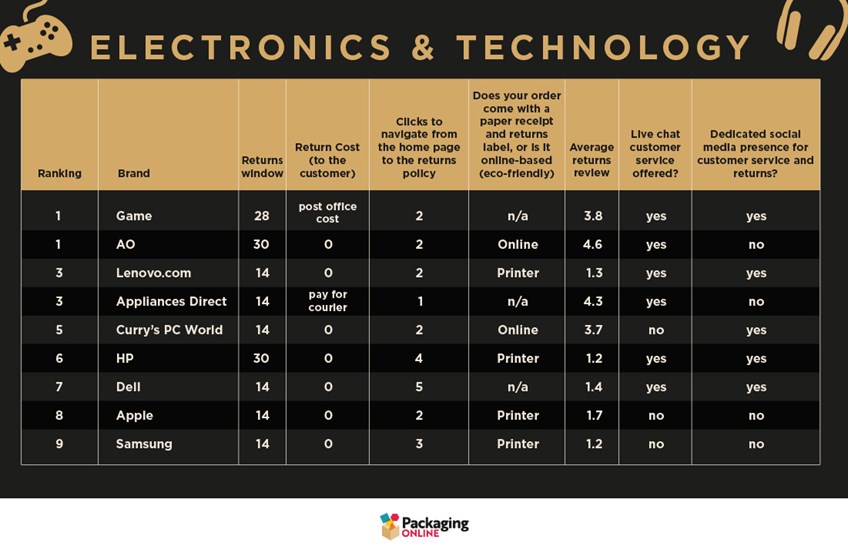 DIY
Returning some DIY items this year? Hopefully they're from Homebase. Analysis found great reviews, dedicated customer support and a 30-day returns period, which was on par with many other DIY retailers.
At the bottom of the DIY returns charts was B&Q. Despite their 90-day return period, their lack of dedicated customer service and poor reviews mean they have one of the worst DIY returns experiences.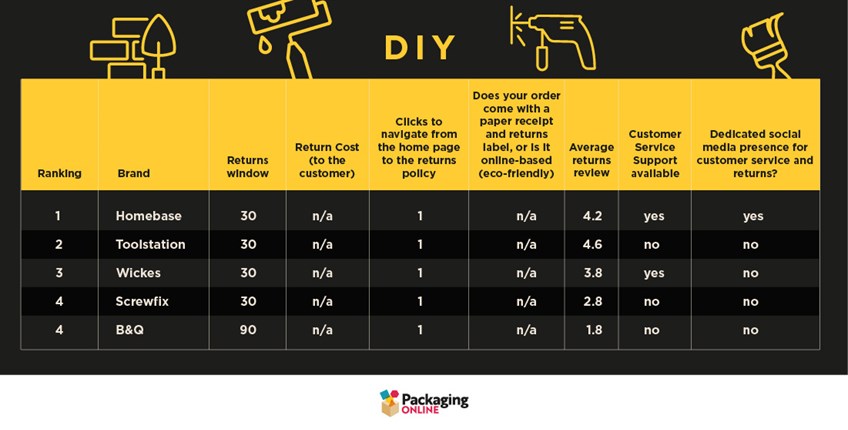 Data Sources
Data analysed from retailer websites, ranking for returns window, return cost, clicks to navigate from home page to returns policy, eco-friendliness of returns, average returns reviews and customer service support.