Ideal for shipping large and fragile goods

Low-cost alternative to pallet containers

Manufactured out of double wall cardboard

Can fit onto a standard size pallet for shipping
Click the Information Icon In the Info Column to view Product Images
Close
Big Boxes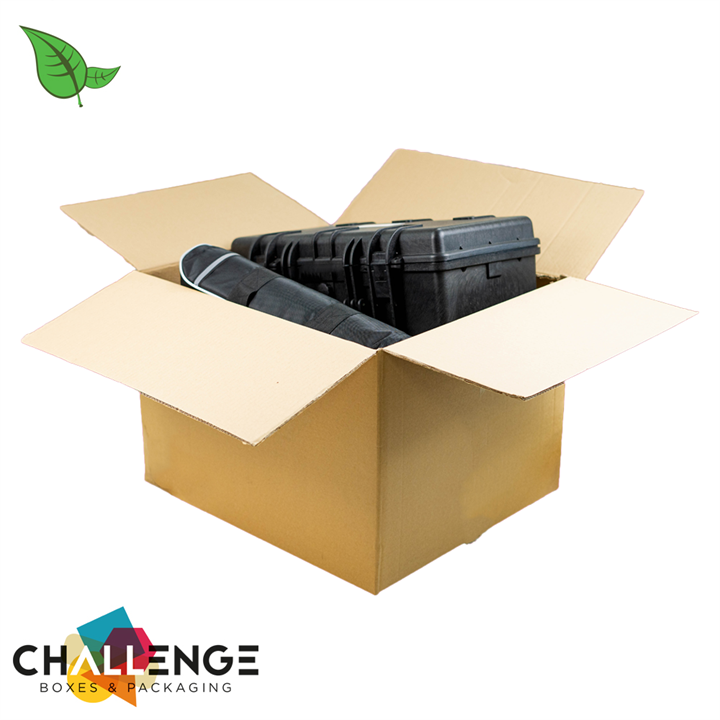 Whether you're moving, shipping products, or storing large items, our selection of big cardboard boxes is ready for the job. Suitable for heavy loads and available for all your needs, these lower-cost option to pallet containers are perfect for exporting large and fragile items, as they're constructed from heavy Double Wall cardboard.
Big boxes are extra-large cardboard containers designed for the packaging, storage, and transportation of bulky or oversized items. These boxes are commonly used in various industries for shipping and logistics purposes. They come in various sizes to accommodate a wide range of items, from household appliances to industrial equipment.
Our large cardboard boxes are reinforced to provide as much protection for your goods as possible during transit. Challenge Packaging offers three dimensions, available in quantities from as small as 5.
Technical Specification
No specifications available.
Reviews
There are currently no reviews, be the first to review.
There are no download types with downloads for this product.
No recently viewed products