Made from GM Free starch and is 100% compostable

Polystyrene chips alternative

100% recyclable environmentally-friendly packaging

Protective packaging for void fill
Click the Information Icon In the Info Column to view Product Images
Close
Buy: Eco Loose Fill
Close
Eco Loose Fill
Product Code
ECO-LOOSE-FILL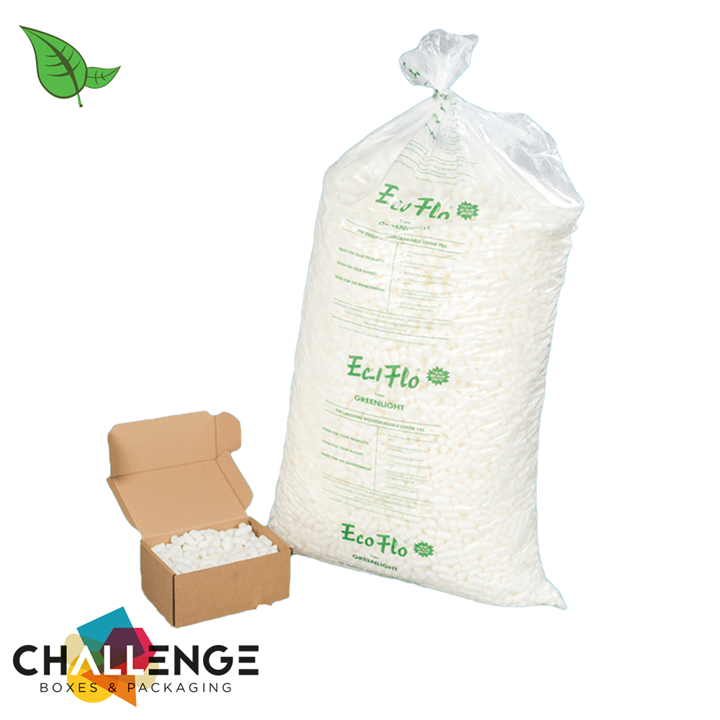 Introducing Eco Loose Fill - the U.K.'s top choice for environmentally friendly packaging. Made from G.M. Free starch, this compostable (EN13432), reusable, and recyclable alternative to polystyrene offers superior performance. Unlike polystyrene, Eco Flo's raw materials, manufacturing process, and recyclability are environmentally superior.
Crafted from renewable corn starch, it decomposes naturally, making it a sustainable choice. Say goodbye to oil-based, non-biodegradable polystyrene, and embrace a greener solution with Eco Loose Fill. Protect your shipments while protecting the planet.
Starched based loose fill alternative to polystyrene. A market-leading, inexpensive and high performance packing peanut that is as positive for the environment as polystyrene isn't.
How does Eco loose fill have a better environmental performance than polystyrene loose fill? The raw materials, manufacturing process and recyclability are all environmentally superior to polystyrene loose fill. Eco loose fill is made from annually renewable corn starch that is 100% home and industrial compostable (EN13432), reusable and can be recycled back into nature at the end of its life. Polystyrene is an oil-based, single-use plastic that is neither biodegradable nor easily recyclable..
Technical Specification
No specifications available.
Reviews
There are currently no reviews, be the first to review.
There are no download types with downloads for this product.
No recently viewed products