Ideal for heavy loads

Reinforced tape making it extra tear - resistant

No stretch for extra security when fastened

Required of UN certified Packaging

CLICK THE INFORMATION ICON IN THE INFO COLUMN TO VIEW PRODUCT IMAGES
Est. Dispatch Date 07 December 2023
Est. Dispatch Date 07 December 2023
Close
Buy: Crossweave Tape
Close
Crossweave Tape
Product Code
CROSSWEAVE-TAPE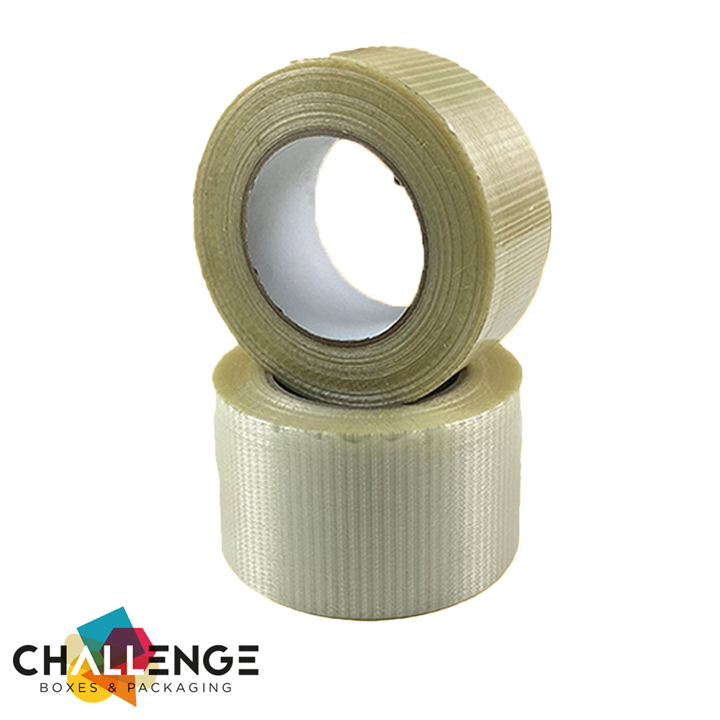 Crossweave tape is strong, two-directional, reinforced glass fibre, that allows you to bundle heavyweight products with a very high tensile strength. If you're moving products that are big or heavy or require that next level of security, crossweave tape is a perfect solution.
The adhesive is suitable for almost any surface, and it's often used to seal goods or packages that are sent as hazardous or dangerous ensuring compliance with UN-packaging regulations.
We offer two dimensions:
ASPYCUC5050 - 50mm x 50M
ASPYCUC7550 - 75mm x 50M Challenge Packaging also provides tape dispensers to help your in-house packaging process run efficiently.
Technical Specification
No specifications available.
Reviews
There are currently no reviews, be the first to review.
There are no download types with downloads for this product.
No recently viewed products