Make a sustainable packaging choice for your online business !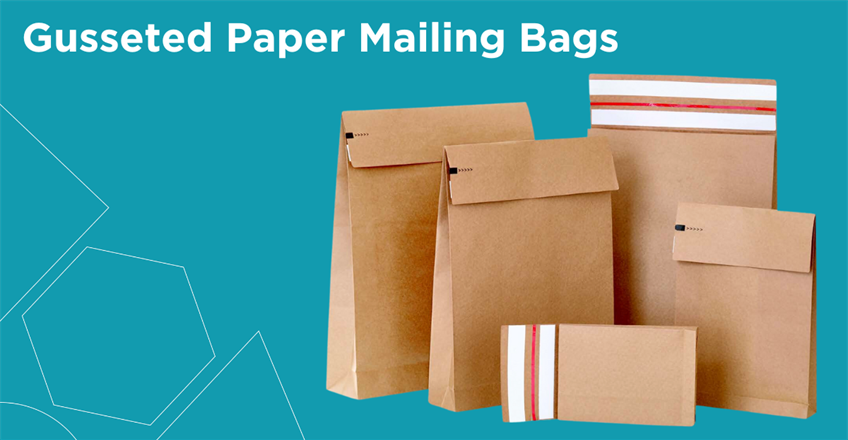 Published date: 20 April 2023
What are the benefits of Gusseted Paper Mailing bags ?
Gusseted Paper mailer bags are made from 100% strong kraft paper and thus fully recyclable. Equipped with 2 adhesive strips and a tear strip, this bag is ideal for ecommerce businesses. Easy to pack and close, easy to open and reclose – in case of return shipments. Consumers will appreciate the ease of it..
Why Choose Gusseted Paper Mailing Bags ?
Gusseted Paper Mailer bags are ideal for goods, which do not require a solid box or which are prepacked, such as clothing, shoes, accessories, cosmetics, consumer, electronics and much more..


The

Environmental

Footprint

As consignor, you are reducing packaging material, volume, weight and freight cost, compared to using oversized boxes. By using a recyclable paper bag, you will also reduce your environmental footprint.

Shop today for Gusseted Paper Mailing Bags !

Why Challenge Packaging?
Sustainable

We're making good choices to ensure we're on track to hit our fully sustainable commitment by 2025.

Knowledgeable

Years of practice has sharpened our instincts and industry know-how. That's why we deliver packaging products and solutions that make your life easier.

Innovative

As a market-leading packaging supplier, we're all about embracing tech and pairing it with an effortless shopping experience.

Uncomplicated

Whether you know what you're looking for or it's your first time here, we're confident you'll find what you need.